Beschrijving
Soft interlock vloertegels in verschillende kleuren.
EVA Foam
Niet giftig en niet ruikend
Waterproof en antislip
Eenvoudig te leggen
Soepel en zacht
Gemakkelijk te schoon te maken en op te bergen.
Kleuren en tegels kunnen gecombineerd worden voor een speels effect op bijvoorbeeld een kinderkamer, of BSO.
Kijk ook voor onze andere EVA foam producten zoals de hinkelbaan ABC, Cijfer mat of Wereld bol, leerzaam en kindvriendelijke producten!
Kijk hiervoor op onze webshop: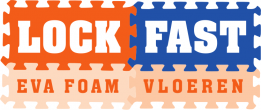 Ideaal bruikbaar voor:
Hondensport
Zaalsport fitness ruimte
Speelruimte / kinderkamer thuis
Prijs per set van 4 tegels (1.44m2).